Every Westan Home Offers Honeywell Total Connect Remote Services ™
Protect your Investment with a Honeywell Total Connect™ System

Honeywell's Total Connect self-contained home control system does so much more than protect your home and family. It lets you control your security system, thermostats, garage doors, lighting, locks and more - all from one brilliant, full-color touchscreen. Which is why the Honeywell Total Connect System is available* with every new Westan Home.
We put the control at your fingertips with a robust system fitted with home management and security features available to you wherever you go.
*Activation & first month of Honeywell Total Connect Remote Services™ is free. An ongoing contract after the first 30 days is $47.99 and requires a 36-month contract, which includes alarm monitoring. Prices and services subject to change without notice.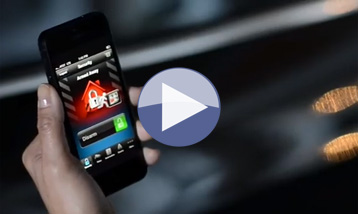 Westan Homes Standard Features Include:
Remote Energy Management

Z-wave thermostats are fully programmable via a free app and can be adjusted to arm or disarm the alarm system, send alerts for extreme temperatures or outages and more. Be in control of your thermostats by phone, tablet or computer.

Digital Locks

Enjoy front door flexibility with digital locks. A keyless entry feature with remote lock or unlock capabilities, alarm integration, door engagement email or text alerts, quick code changes and additions for guests. Power failure key backup.

Garage Door Control

Control up to three garage doors from a touchscreen or web enabled device. Conveniently program a schedule to open and close doors, receive email or text alerts if left open and schedule to close if open for a specified period of time.

Security & Convenience

Control your system from anywhere via free Total Connect 2.0 app including thermostats, lighting, locks, garage doors and more. The system allows for customization with dozens of additional devices/ functions.
A System that Adapts to your Needs
The Honeywell Total Connect is "ready to go" when integrating upgrades and accessories offered through the system.
Video Cameras
Great way to keep an eye on kids, babysitters, relatives, pets and employees.
Emergency Alerts
Receive a notification when activity is sensed by protected indoor/ outdoor valuables.
Light Control
Schedule or manually control lights while on vacation or away from home.
*Honeywell Total Connect is a trademark of Honeywell International Inc.