Tour the 2014 Idea House...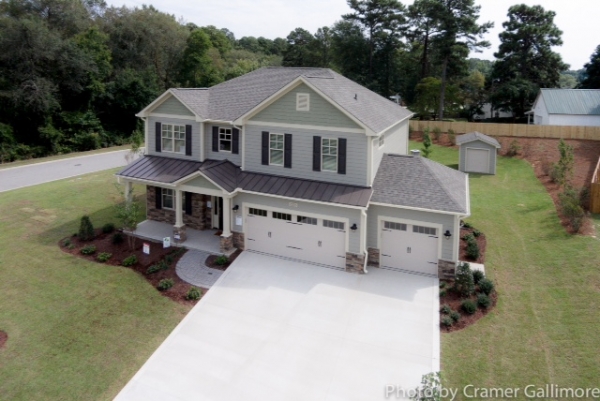 Walk inside and explore the 2014 Idea House filled with modern building and design trends. Open to the public from now through October 12, 2014, this home showcases trendy products, features custom design and advanced technology. Visitors are sure to leave inspired to upgrade, remodel or redecorate.
Notable Features:
Moen Kitchen Faucet with MotionSense - A

kitchen faucet that can literally sense what you're trying to accomplish and respond to what you need, the moment you need it.

Piedrafina Marble Bathroom Countertops - A manufactured product that uses environmentally friendly raw materials.
LP SmartSide - A siding that delivers the warmth and beauty of traditional wood with the durability of engineered products
ECO-27 - The largest tankless water heater with Self Modulating Technology, heating up to 3 gallons per minute.
View all the WOW ideas of the 2014 Idea House.
Tour Details
The home, located in the Lakedale subdivision off Owen Drive and the All American Expressway, will be open through Oct. 12. there is no charge to tour the home.
Hours are Thursday - Sunday from 10 a.m. to 6 p.m. After that, the home will be offered for sale. Get details on the sale of this home.
For information, call 826-0648 or Visit the official site for the 2014 Idea House.