Bright Ideas - "Westan's Innovative Upgrades"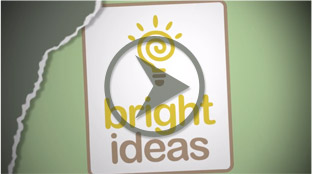 Today's homeowners desire outstanding features and benefits which is why Westan created Bright Ideas!
Bright Ideas are innovative upgrades that we offer in all of our homes. We want our homeowners to find value in owning a Westan Home which is why we offer more upgrades than most home builders. Check out our Bright Idea videos and learn why our ideas are brighter.* Bright Ideas are subject to availability by neighborhood. Please see neighborhood specification sheet to see which Bright Ideas are offered by community.
USB Charging Station

Charge up to 2 devices using 3 amps of USB Power. Quickly charges tablets, digital readers, smart phones and more.

Upstairs Laundry Room

Enjoy the convenience of not hauling laundry up and down stairs with a second floor laundry room. Includes a hang-up rod for air-drying.

Prewired Ceiling Fan

Prewiring for fans allows for easy installation, as well as lights and fans to be controlled separately.

TAEXX Built-In Pest Control System

Keep unwanted pests outside of your home. Tubes in wall cavity inject effective pest control. Delivered from outside port for safety.

Hands Free Pantry Light

Discover the convenience of hands free lighting, automated by a switch installed within doorjamb. Lighting is convenient and energy efficient.

Keyless Garage Entry

A perfect combination of security and convenience. Uses a numeric security pad instead of a key. Features temporary passcode for guests.

Gutters

Protect the foundation of your home with our gutter installation. Prevent erosion and deterioration caused by rain runoff and avoid possible structural problems.

Pullout Trashcans

Keep your kitchen clutter free with built-in pullout trashcans. Simplify your kitchen without occupying floor space.